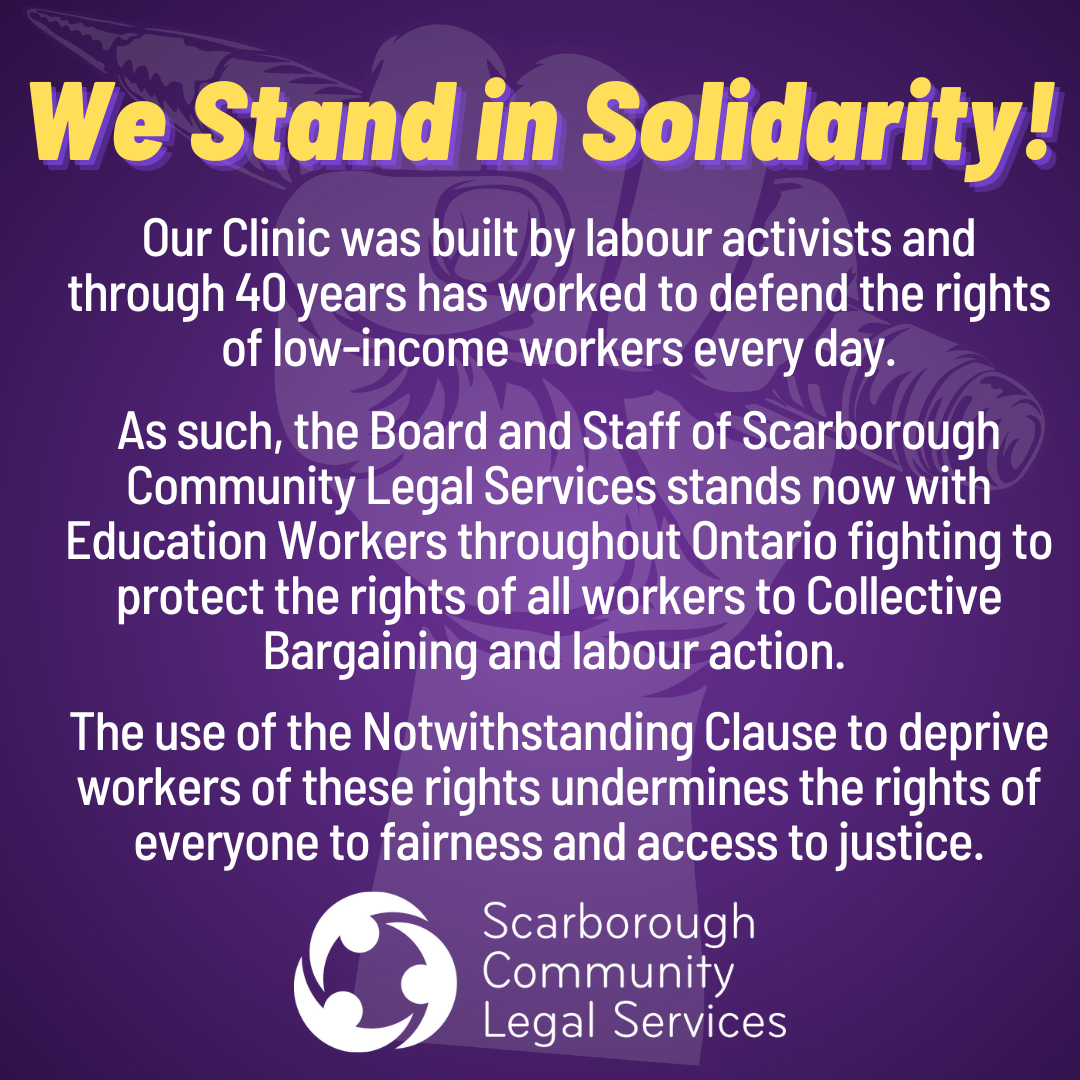 Our Clinic was built by labour activists and through 40 years has worked to defend the rights of low-income workers every day.
As such, the Board and Staff of Scarborough Community Legal Services stand now with Education Workers throughout Ontario fighting to protect the rights of all workers to Collective Bargaining and labour action.
The use of the Notwithstanding Clause to deprive workers of these rights undermines the rights of everyone to fairness and access to justice.