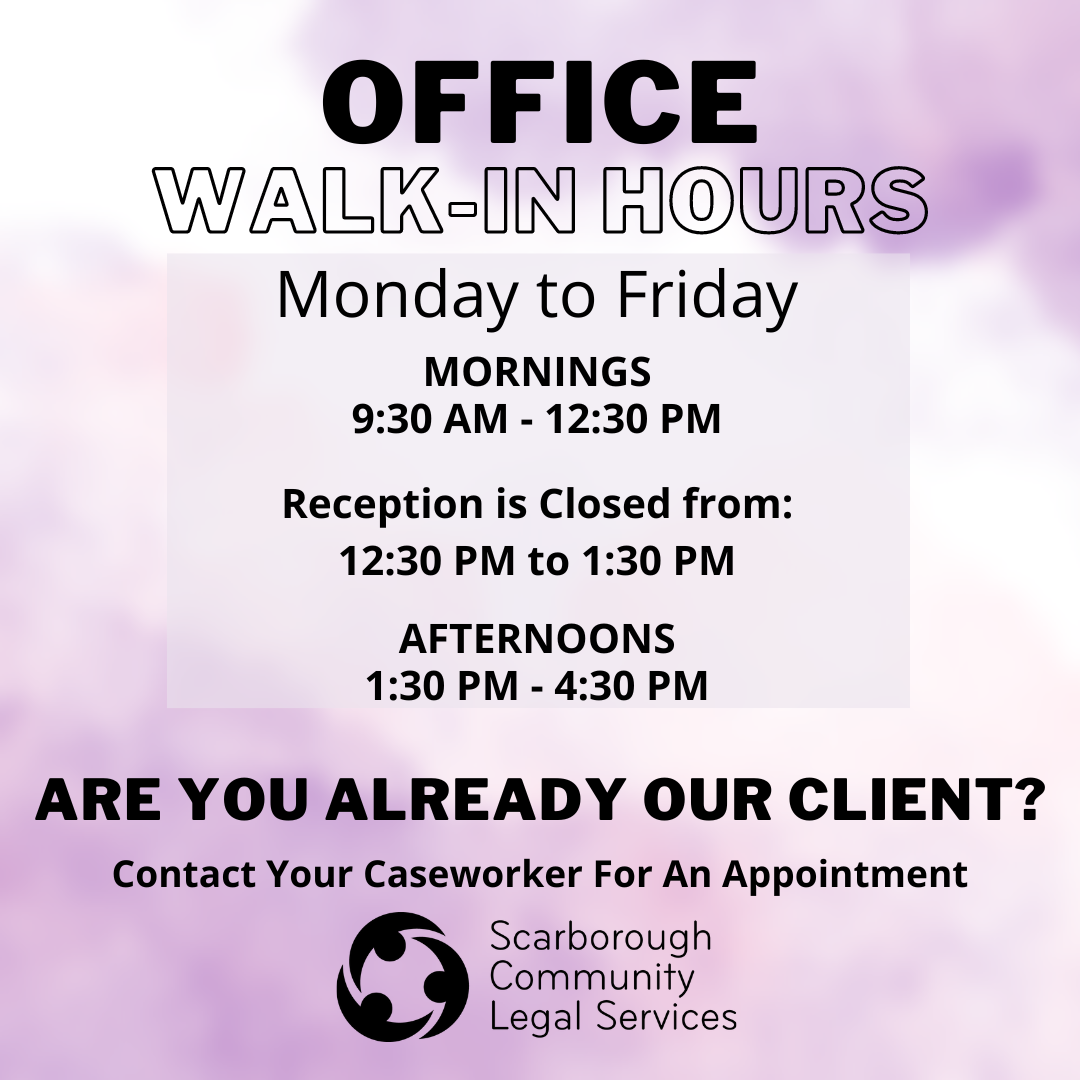 Updated Walk-in Hours
After several years of restricted walk-in hours, we are returning to our regular, pre-Pandemic walk-in hours.
Masks and keeping a reasonable distance in the space are still required. Also, we would ask existing clients to still call your caseworker for an appointment.
So come on by our office on Monday to Friday from 9:30 AM to 12:30 PM and 1:30 PM to 4:30 PM.
Reception is close from 12:30 PM to 1:30 PM.