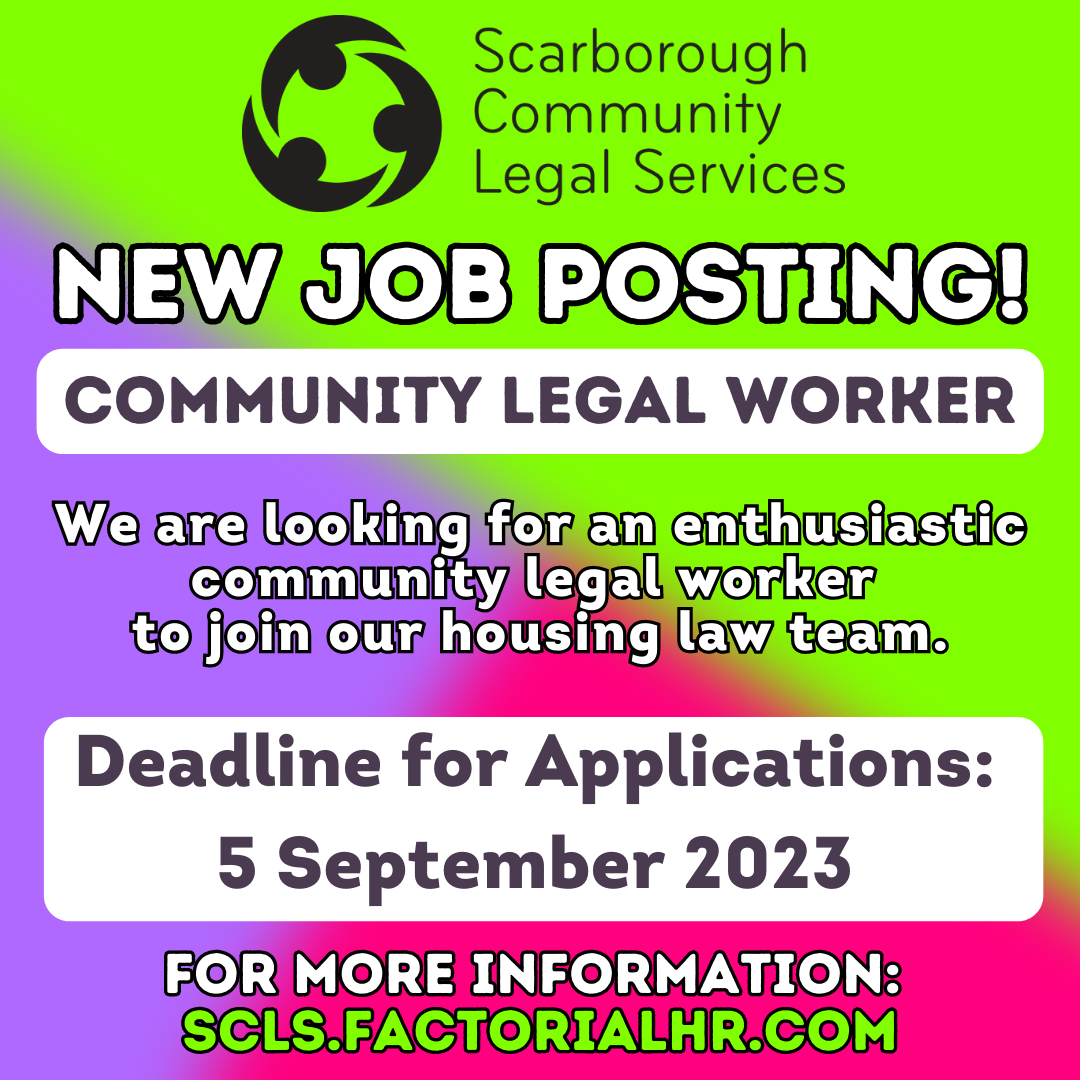 Job Posting! Community Legal Worker - Housing Team
We are looking for an enthusiastic community legal worker to join our housing law team.
This posting will close on 5 September 2023. This is a permanent full-time position and is part of OPSEU's bargaining unit.
The salary range is $65,000 - $70,000. The compensation package includes
a comprehensive health and dental benefits package and membership in our
DBPlus CAAT pension plan.
Interested candidates can apply on our hiring site:
https://scls.factorialhr.com/